"The Semi" SCHEMATIC 8 x 10 LE GOLD METAL PLATE
$45.00
Out of stock
Description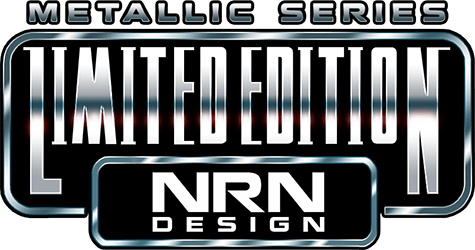 NOTE: All Metal Plates are currently on back-order until early December. Orders will begin shipping out once they arrive. If you order a plate today, you are reserving a PRE-ORDER. These unique metal plates are highly sought after by collectors. Secure yours today before they sell out. Makes the perfect gift for the KR fan in your life!
"The Semi" SCHEMATIC 8 x 10 LE "GOLD" EDITION METAL PLATE
Brand new "schematic" fan art of The F.L.A.G. Mobile Command Center (The Semi) inspired by the television show "Knight Rider"
After two months in development, this artwork of "The Semi" has been rendered down to the finest screen accurate detail from the show. From the logos, classic "Boomerang Radar Unit", pin striping, and extended sleeper cabin as depicted in Seasons 3 & 4 of the cult classic television series, you will not find this level of accuracy depicted anywhere else!
"The Semi" (F.L.A.G. Mobile Command Center) is a GMC General based semi and Dorsey drop-van trailer owned and operated by the Foundation for Law and Government, which functions as a portable transport and repair center for K.I.T.T. It is also serves as the mobile headquarters for Devon Miles to relay information to Michael and K.I.T.T. while they were away on missions from the primary F.L.A.G. Mansion and sometimes required additional mobile assistance from the team.
The Semi's unique black and gold trailer contains various electronic and diagnostic equipment to provide K.I.T.T. upgrades and repairs by a qualified on-board technician while in transit as well as a furnished office décor.
K.I.T.T. was generally featured valiantly driving up into and pulling out of The Semi's lowered retractable extending ramp while it was in motion to receive repairs, upgrades, or mission briefings while traveling from one city to the next.
This highly detailed artwork of the famous Knight Semi has multiple views, features, and specs you won't find anywhere else inspired by the original K.I.T.T. kit and other fun sources of series information.
For a limited time only, this design features a BLACK AND GOLD TONE to match the famous transport in the series, using a specialized UV process which bonds ink to metal resulting in amazing detail.
This is NOT a photograph, it is printed on a rigid and thick 8×10 lightly brushed metal sheet of aluminum, suitable for framing. The ink also has a unique almost color shifting effect with a reddish tint when directly exposed to strong bright light but appears black under normal lighting conditions. It is truly one of a kind!
NOTE: Please ignore any lighting defects or particles in these photographic examples, they are from photography and will not appear on your plate.
This NRN Design exclusive "Gold" Edition Metal Plate is EXTREMELY LIMITED!
GET YOUR GOLD METAL PLATE TODAY BEFORE IT DISAPPEARS ON THE HORIZON!
Makes the perfect gift for any fan collection!
NOTE: THIS HIGHLY SOUGHT-AFTER ITEM IS SPECIALLY PRODUCED IN VERY LIMITED RUNS AND IS SUBJECT TO LIMITED PERIODS OF AVAILABILITY. IF SOLD OUT, PLEASE KEEP CHECKING BACK TO SEE IF THIS ITEM IS RESTOCKED. ALL METAL PLATES ARE FINE ART FOR DISPLAY PURPOSES ONLY.
Only logged in customers who have purchased this product may leave a review.